Wedgewood Stove Restoration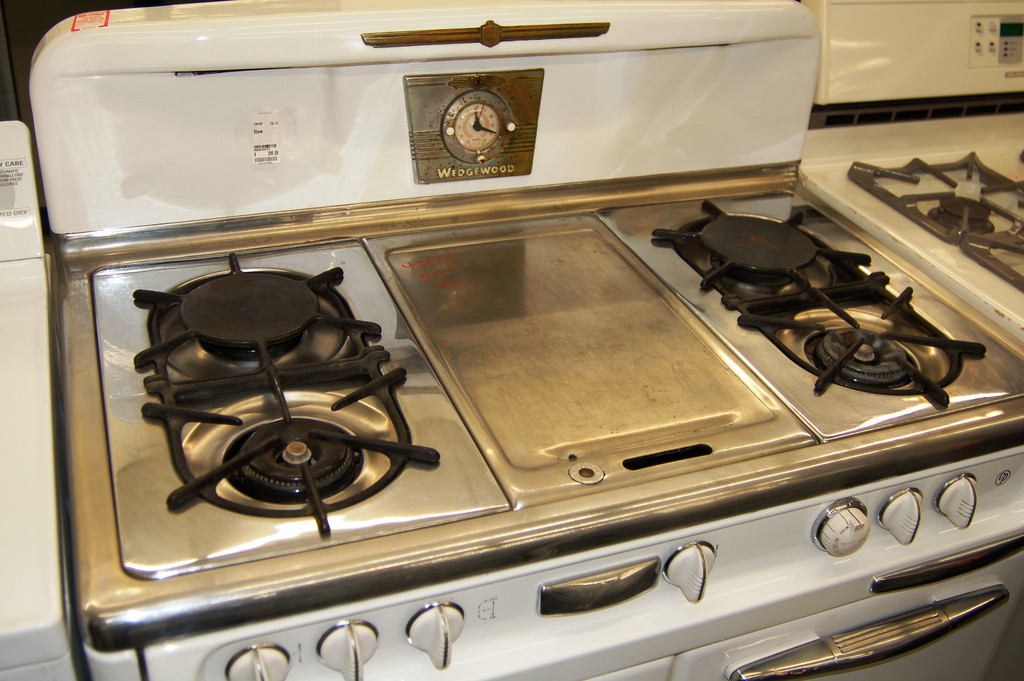 Do you have a Wedgewood stove in need of professional restoration? Lucky you! With a little good old-fashioned elbow grease and some serious stove restoration know-how, you'll soon be the proud owner of a gorgeous, workhorse of a stove. Vintage Appliance Restoration would be happy to help you out with your Wedgewood stove repair and restoration services. We deal exclusively with vintage kitchen appliances, and we've been working our magic on Wedgewood units for more than four decades. Let us get you from before to after with antique stove restoration that's nothing short of perfection. We even guarantee your satisfaction on all of our Wedgewood stove restoration and Chambers stove restoration. Now that's quality you can bank on!
A kitchen stove as sturdy and stunning as a Wedgewood stove deserves to be given a new lease on life. After all, Wedgewood stoves will continue to serve families for generations to come, as long as they are restored and well maintained through proper Wedgewood stove repair. That's where Vintage Appliance Restoration can help to protect the long-term vitality of your Wedgewood antique stove. For a small investment in antique stove restoration, your vintage Wedgewood stove will not only become your favorite cooking appliance, but it can also be a cherished collectible you could pass on to your children and grandchildren.
So, what are you waiting for? The sooner you call us, the quicker we can get to work on your Wedgewood stove restoration. Reach us in the Fort Worth area today!
Antique Stove Restoration
Wedgewood Stove Repair