Chambers Stove Restoration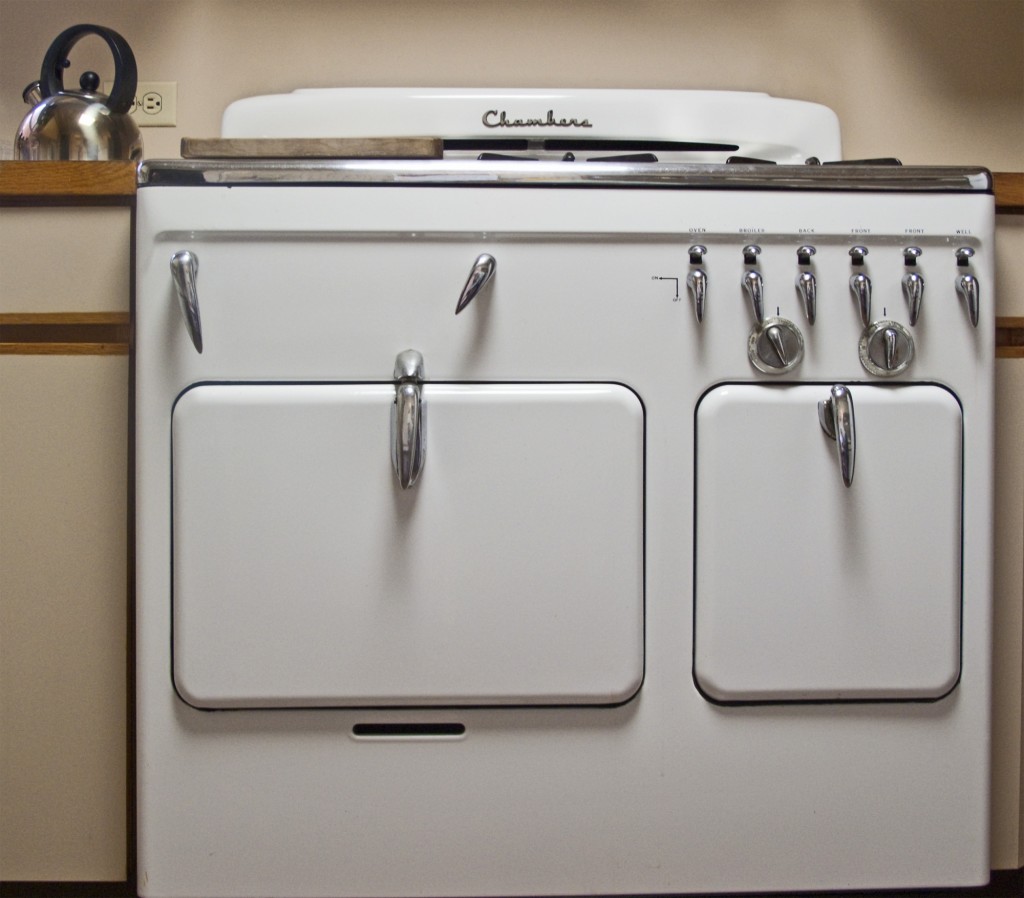 When products are made to last, not even Father Time can take away their value. A Chambers stove is an excellent case in point. First manufactured generations ago, Chambers stoves are still popular today among homeowners who admire their enduring good looks and remarkable performance. If you're fortunate to have a vintage Chambers stove, don't cut corners with second-rate stove restoration. The better choice by far is to find an antique stove restoration specialist who offers tons of experience dealing directly with Chambers stoves.
In the Fort Worth area, Vintage Appliance Restoration is the name to know for high-quality Chambers stove restoration. We admire these vintage appliances as much as you do, and our stove restoration professionals have the ideal training to help yours continue cooking for many more years to come. 
Whether you inherited an antique Chambers stove or you invested in one, you have plenty of reasons to want to keep your stove in tip-top shape. For starters, Chambers stoves are famous for having coils that produce incredibly uniform heat. What's more, Chambers ovens can cook using retained heat, allowing you to cut down considerably on gas consumption. These are just a couple of the benefits to look forward to once Vintage Appliance Restoration is finished restoring your Chambers stove and oven. We'll put forth the necessary effort to fastidiously restore every inch of your prized antique stove. By the time our pros are through with your Chambers stove restoration, you won't believe the difference. Call us to get started today!
Antique Stove Restoring
Stove Restoring
Chambers Stove Repair