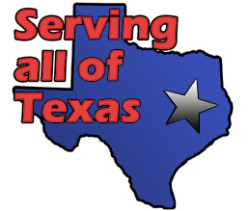 In the early days of appliance manufacturing, companies like General Electric, Chambers, and Wedgewood changed the lives of families with their innovative kitchen conveniences. Today, plenty of homeowners still see the incredible value in these vintage appliances, choosing to restore them to pristine condition for everyday cooking and food preservation. If you're ready to add character to your kitchen with an antique Chambers stove, restored refrigerator, or other vintage appliance, Vintage Appliance Restoration is here to help. We, too, have a soft spot for vintage kitchen appliances, and we're ready to restore yours to the peak of fashion and function. Let us take you back in time with our antique stove restoration, antique refrigerator restoration, and other services. We also repair vintage appliances even after they've been refurbished. To learn more about retro appliance restoration in Fort Worth, call or e-mail us today!
Vintage Kitchen Appliances Made New
Wedgewood & Chambers Stove Restoration
Antique Refrigerator Restoration
Licensed & Insured Company
Satisfaction Guaranteed on Every Job!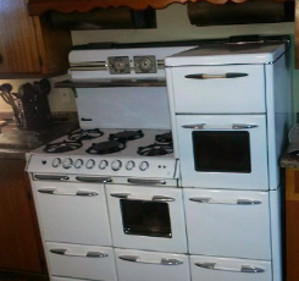 Like any appealing antique, vintage kitchen appliances get better with age. Not only do units like a Chambers stove or a Wedgewood stove increase in value over time, but they also impart a level of charm and elegance you can't get from today's appliances. When you turn to Vintage Appliance Restoration for your stove restoration or refrigerator restoration, our quality craftsmanship and personalized customer service is as unique as the heirloom products we work on. Whether you need partial appliance restoration or an entire rebuild with custom chrome work, painting, and valve restoration, you're going to love the results you get from our vintage appliance repair pros. We make every effort possible to ensure your satisfaction.
Based in Fort Worth, Vintage Appliance Restoration is pleased to serve Dallas, Benbrook, Haltom City, Irving, Grapevine, Burleson, Keller, Lake Worth, Kennedale, and all nearby areas west of Dallas. We want you to be absolutely delighted with the restoration or repairs on your vintage appliance, so don't hesitate to contact us no matter where you live in the region. We'll draw on our 40+ years in the industry to make sure your antique stove restoration or fridge restoration is done with the highest degree of safety and precision. Thanks to our hands-on knowledge and expert touch, your antique kitchen stoves and other vintage appliances can keep on cooking for generations to come.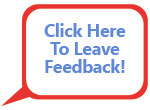 When you're ready to put the shine back on an antique stove or refrigerator, leave the appliance restoration process to Vintage Appliance Restoration. We're prepared to refurbish your vintage appliances both inside and out, from the chrome and porcelain finishes to the key components within. So take the first step today toward making your vintage appliance the centerpiece of your kitchen. Call us to schedule your stove restoration or refrigerator restoration. You'll be so glad you did.
You have nothing to lose by hiring Vintage Appliance Restoration for antique appliance repair. In addition to our four decades of expertise, we're licensed and insured to service vintage appliances. Moreover, we're the Fort Worth vintage appliance company that backs you with a six-month parts and labor warranty as well as a satisfaction guarantee. Your vintage appliances deserve nothing less than the best. Give us a ring today!